News and Updates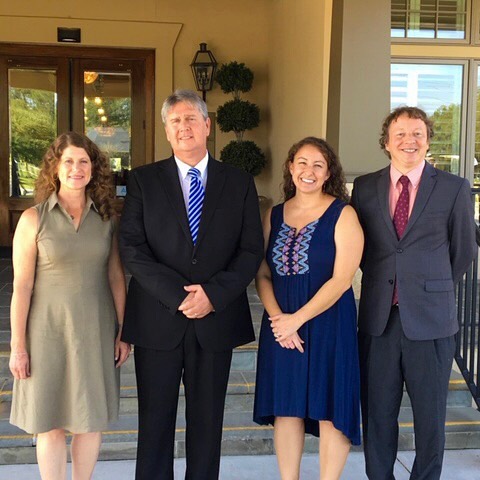 Pinewood celebrates new Master Teachers
Did you know? Pinewood Preparatory School has the most SCISA Master Teachers of any school in the state! Here are the three newest teachers to earn the honor - Brenda Buckley-Kuhn, Stephanie Todaro, and Stuart McMullan - pictured with SCISA Executive Director Dr. Spencer Jordan. Congratulations to these deserving honorees!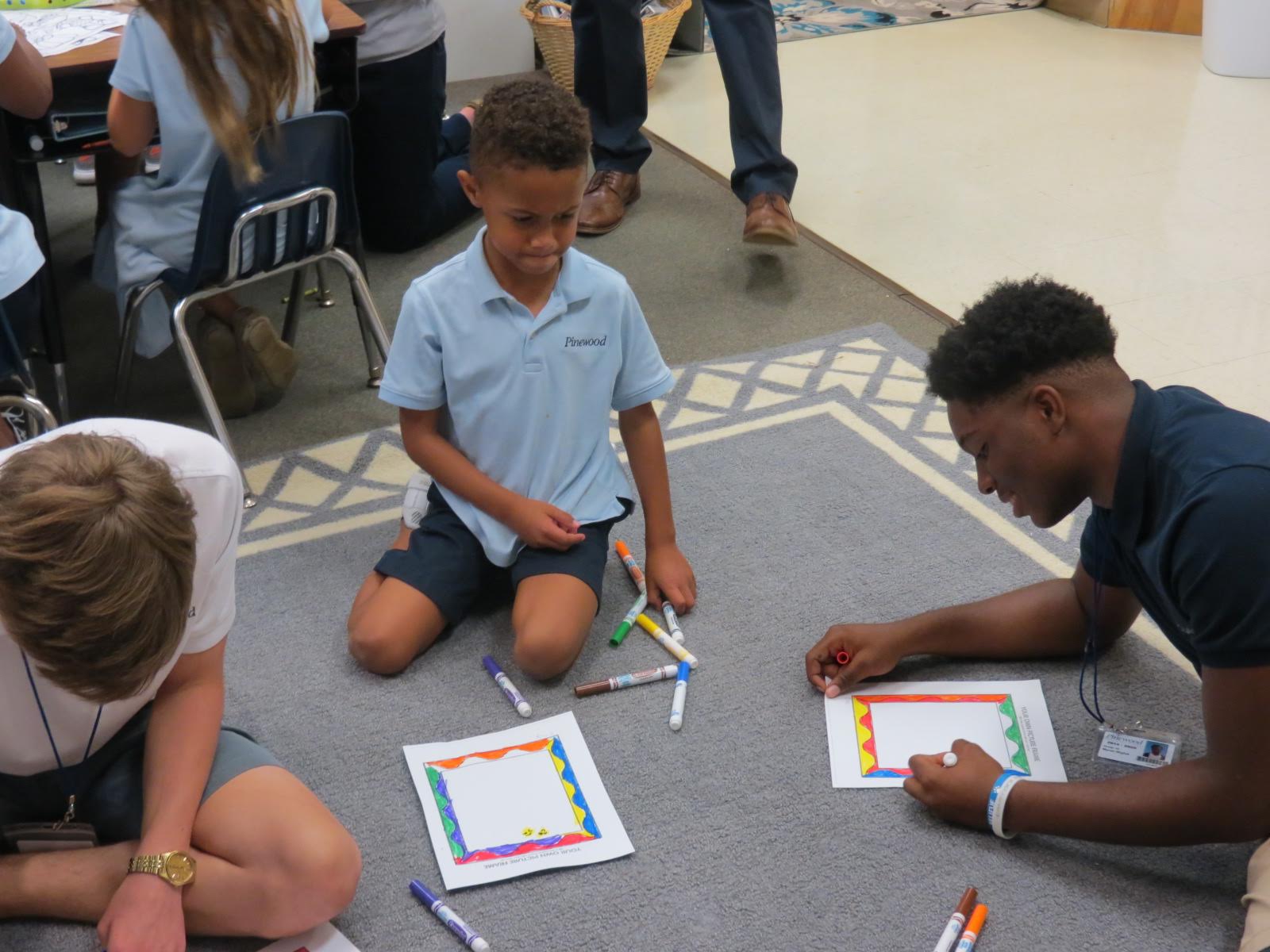 Jazzy Juniors and Super Seniors meet their Little Panthers
Pinewood's juniors and seniors recently spent time with their little Panthers in the Early Childhood program. This meeting time is the first of several scheduled events throughout the school year. The Jazzy Junior/Super Senior Program was established to create positive mentoring opportunities and relationships between Pinewood's youngest and oldest students.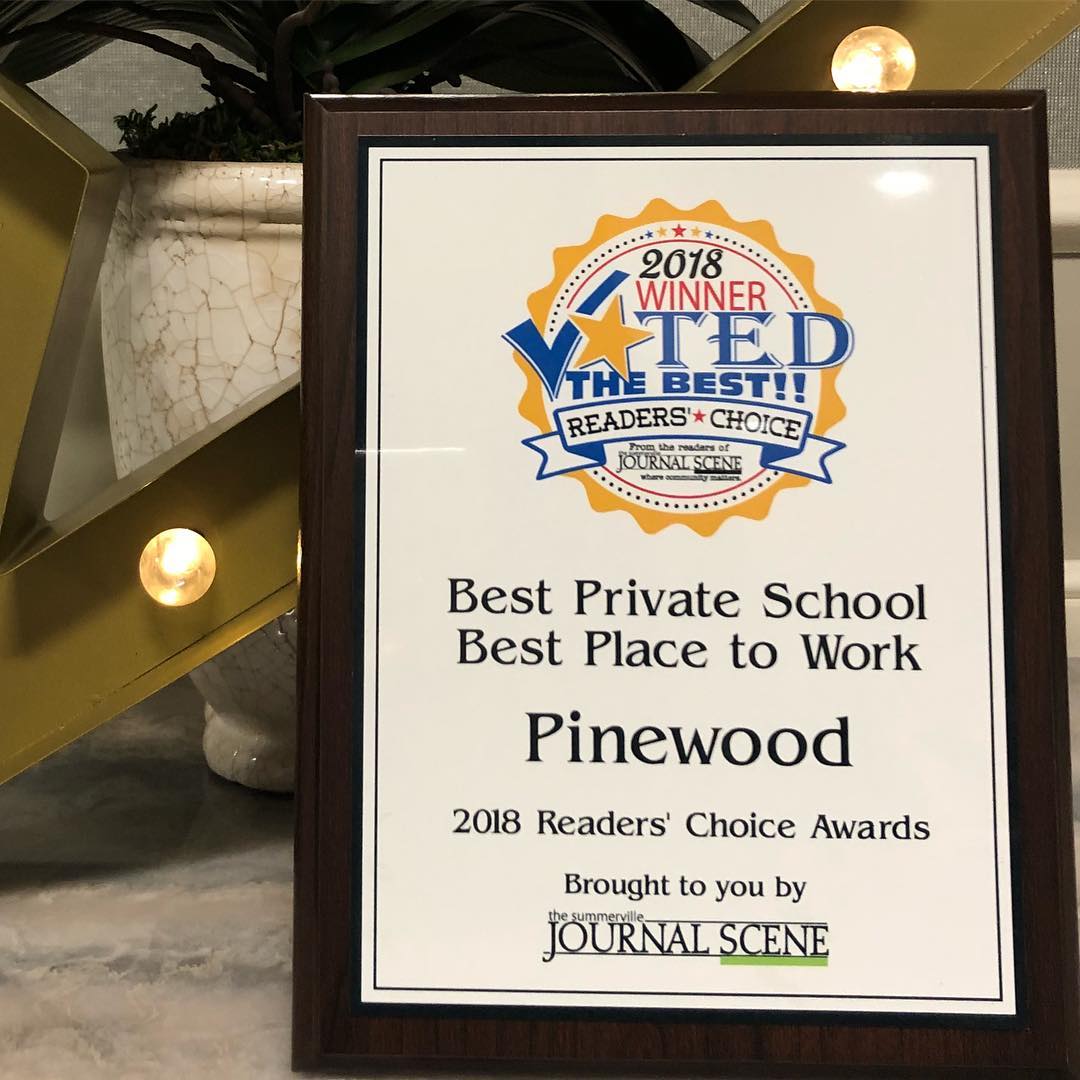 Pinewood named "Best Private School," "Best Place to Work"
Pinewood is thrilled to have received the "Best Private School" award once again in the Summerville Journal-Scene Readers' Choice Awards. In addition to defending the "Best Private School" title, Pinewood was also named "Best Place to Work." Many thanks to each person who took the time to vote for Pinewood!