Today Pinewood. Tomorrow the World.
The Lower School at Pinewood provides an inspired and healthy learning experience filled with exploration, discovery and critical thinking for students in PK3 through Grade 5. Starting in Grade 1, the students are learning on a grade-level ahead. The curriculum is rigorous, however, the environment provides a small, intimate and resourceful classroom where children can thrive and be happy.
In addition, one of the best things about our Lower School is that all of our students (PK3 through Grade 5) experience the Enrichment Classes - Idea Lab (STEM), Music, Art, Library and P.E. - every week.
Our caring and qualified teachers create an engaging learning environment that supports Pinewood's mission of preparing students to excel in college and life.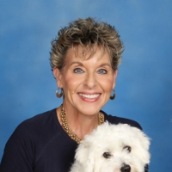 Rhett Frampton
Assistant Head of School/Head of Lower School