Individual Guidance and Support
The college admissions process is an integral part of the Pinewood educational experience. Preparing for college starts as early as Lower School. Pinewood works to build a well-rounded student through academic coursework, community involvement, and extracurricular activities while also helping develop their interests and talents.
The College Counseling Office at Pinewood Preparatory School recognizes the vast diversity of students and families and therefore provides individual guidance in college selection. The college counseling program is firmly grounded in the belief that discovering good matches between students and post-secondary institutions is what the college admissions process is all about.
Pinewood graduates continue their education at many top-tier universities and other institutions around the country. Depending on the size of the graduating class, these students typically exceed $1 million in combined scholarship offers each year.
College Counseling Fast Facts:
Pinewood's comprehensive college counseling plan includes identifying suitable colleges, managing the application process (including appropriate standardized testing), and applying for need-based financial aid and/or merit scholarships.
Students undertake the main work of researching, choosing, and applying to the institutions of their choice.
Pinewood facilitates college trips to give High School students a firsthand look at higher education options.
Parents remain involved in the college counseling process during their students' years at Pinewood through individual student meetings.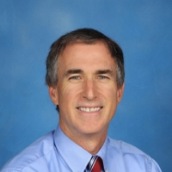 Brendan Diffley
843.873.1643, ext. 2009
College Counseling/Assistant Head of School
bdiffley@pinewoodprep.com
ACT/SAT code: 411897