The Middle School at Pinewood is an exciting place full of creative energy and academic challenge. We recognize the significant emotional, physical, and intellectual growth that occurs during the middle school years. Our faculty provides patience and understanding through these transitional years in a fun, safe, and supportive environment.
Pinewood's Middle School academic program emphasizes a variety of traditional courses that provide students with subject area content and skills needed to prepare them for a rigorous college preparatory high school experience. As part of our school-day curriculum, students have the opportunity to explore individual interests through our seventh-period enrichment program. We also emphasize leadership, moral and ethical development, and engagement with the goals of being good citizens, making responsible choices, and being of service to others.
Pinewood's Middle School encourages students to seek challenges and independence, yet provides the needed structure for them to succeed in a college preparatory curriculum. We invite you to explore the opportunities of a Pinewood Middle School education.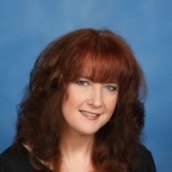 Dr. Angie Ringley
Assistant Head of School/Head of Middle School