General Information and Ordering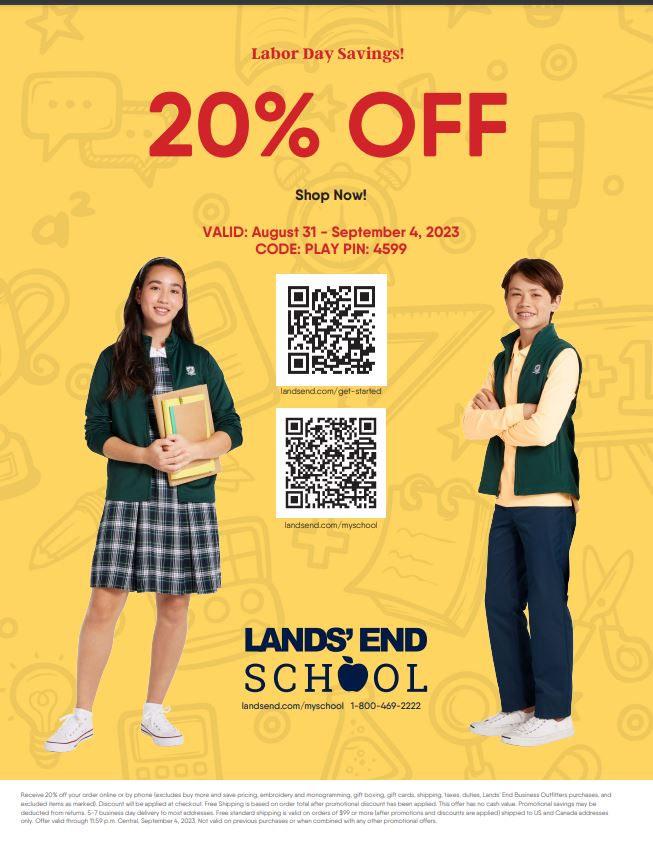 Pinewood is proud to partner with Lands' End to offer a wide variety of styles and colors that reflect the School's consistently high quality and brand identity. Click here for the 2023-2024 Uniform Guidelines.
All purchases are available through Pinewood's personalized Lands' End store - click this link to start your order.
In addition, uniforms provide overwhelming advantages that include the following benefits:
Safety and security implications with community member identification;
Increased productivity and efficiency for students, teachers, and staff;
Reduction of prevalent social anxiety and related financial stressors; and
Pinewood's increased branding and recognition of high standards in the community.
Sizing
For information about sizing, please take a look at the Land's End School Uniform
FAQ page
.
Click here to view fitting videos, courtesy of Lands' End.
Returns
Lands' End has partnered with Happy Returns - a quick and simple service that allows you to drop your return at one of over 9,000 Returns Bar locations nationwide. No box, bag or tape required! To start your return visit - https://www.landsend.com/happy­returns/
A fee of $6.95 will be deducted from your original payment method for returns. If your return is within 90 days of purchase, and you select merchandise credit as your return refund method, the fee will be waived. Two QR codes are needed if return is larger than nine pieces. Return must be under 10Ibs to go to a Returns Bar.