Welcome to the Lower School Guidance page! The Lower School Guidance program at Pinewood offers developmentally appropriate instruction and support services to students in Pre-K3 through Grade 5. We hope you find this page helpful and informative. The purpose of this page is to provide you with a central location to find information about our ongoing guidance curriculum at Pinewood and to provide you with information and support resources. The page will be updated on a continual basis. Please feel free to email Anna Bright (Guidance Counselor) if you have any questions or if there is a topic you would like to see covered.
A child's emotional development is as important as their academic development. At Pinewood, we strive to educate our students to correctly identify, communicate, and manage their emotions. We also focus on identifying others' emotions and how to react to those emotions/feelings. It is also important to learn conflict management skills, and how to make and keep friends. We also talk about the importance of rules (at school, in the home, and in our community), and how to work cooperatively in a group. Other important topics covered are the similarities and differences among people and families and recognizing diversity in society. The list could go on and on! Our guidance lessons involve short videos, stories, arts and craft activities, and games that assist children in learning these skills. Check back for monthly updates on these topics!
Topic of the Month
September 2020: Lower School Guidance Topics
September 02, 2020
September is here, and it is time for new Guidance lessons to start in the Lower School classes! I am so excited to be going into the classrooms and getting to know everyone again. The topics covered this month vary by grade level.
Our PK3 class will talk about recognizing our feelings. We begin this lesson by reading "Happy and Sad, Grouchy and Glad" by Constance Allen, which is a wonderful Sesame Street book about feelings. We then watch a Sesame Street video called "Name that Emotion with Murray!" I am a huge Sesame Street fan and these two resources are perfect for this topic. If time allows, we will play a game where the students match emoji faces which are displaying different (basic) emotions. Helping our students learn to identify and handle their emotions is an important skill. This article is a wonderful parent resource on the topic:
The
PK4
and
K5
classes will discuss ways to express their feelings appropriately. We will begin with a review of the names of basic emotions (happy, sad, mad, scared). We will then watch a Daniel Tiger video called, "Use Your Words." This video does a wonderful job of showing preschool-appropriate verbal expressions of feelings to peers. We will then make feeling wheels! This activity pairs an emoji face with a word. This chart can be used by a child to show an adult or friend the feeling they are having at that moment. Teaching a child to identify and express their feelings in an appropriate way is a major life skill. Pro-social skills will help children learn, cooperate, and become successful adults. Mr. Rogers always gave such great advice about helping children express themselves:
Fred Rogers' Timeless Wisdom
. Here are two more articles on this topic:
Grade 1 students will discuss recognizing their unique characteristics. We will read a wonderful book called "Spaghetti in a Hot Dog Bun" by Maria Dismondy. The theme of this book is having the courage to embrace who you are. After we read this book the children will be given a butterfly which reads, "I am special because…" and they will write a word or two to explain why they are special. We will then display the butterflies for all to see. Every child is unique and that is wonderful! Here is a great article about understanding different temperament styles:
Grade 2 students/classes will complete a project which displays individual strengths. First, each child will complete a "My Strengths" worksheet. This activity will help them to see things they feel are a strength. Each child will then draw a tree and parts of the tree symbolize different family members or very close friends. The students then decorate their tree with leaves, flowers and apples, and each of these things symbolizes something they have achieved, are proud of, and make them happy. Each tree will look different because we are all different, but each tree (and child) is beautiful and strong. Here is a great article and a checklist discussing different types of strengths in children:
Grade 3 students/classes will describe positive characteristics about themselves. Resilience is the ability to adapt when faced with difficulty, trauma, or tragedy. We all demonstrate resilience throughout our lives. While some people may be more resilient than others, it is not a trait that you have or don't have. It is a learned ability and can be developed by anyone. Resilient thinking helps people to learn better ways to interpret events, which can have a significant impact on how they react to them. Here are three important skills that help develop resilience:
Effective Relationships - relationships and social support are key to developing resilience and adapting to change;
Managing Emotions - emotions are a normal part of life, even the intense or negative emotions, and learning how to manage and regulate them is an important piece of resilience;
Building on Strengths - identifying and building on our strengths is an excellent way to build resilience and be our best selves.
Our activity will focus on building on strengths. We will make a box and decorate it and the students will put words and phrases in the box that describe their strengths.
We will also read "The Hating Book" by Charlotte Zolotow. The theme of this book is dealing with an intense feeling. A girl feels rejected by her friend, and she becomes very upset and mad at her friend. By the end of the story, the girl puts on a brave face and asks her friend why she won't talk to her anymore. There had been a misunderstanding and talking it out saved the friendship!
For more information on characteristics of emotionally strong children please see the following article:
Grade 4 students/classes will discuss self-control and taking individual responsibility for our actions. We will read "Talking with Trees, What If?" by Colleen Doyle Bryant. This book shows children how their words can hurt others and how their actions can be dangerous, or just plain inconsiderate. In the end, the kids walk away with a new seed planted… how to ask, "what if I do this, what could happen?" They build empathy and awareness of how to act with more respect and responsibility. By thinking "what if," this helps you to remember to be responsible for your actions. Responsibility is about doing what you need to do for a positive outcome, even when there is an easier or more fun option. "What if" helps you remember that your actions have consequences. Your actions have an impact. Teaching responsibility to a child is a daily activity, for more information on this, please see this article:
Grade 5 students/classes will talk about how to appropriately set personal boundaries. This is a very important skill to learn. We will begin by reading "Personal Space Camp" by Julia Cook. This is a fun story about a boy who doesn't understand the concept of personal space, or why he constantly gets called down for bothering others during class. By the end of the story, he understands the importance of respecting others' personal space. We will extend the concept of personal space into personal boundaries. What is a boundary? A boundary is an invisible "barrier" between yourself and others. A boundary is a limit that you will not go beyond. It is healthy to have a good sense of where your feelings and opinions start and stop. It is important to know how to set boundaries with "difficult" people — specifically with those who are critical, controlling, manipulative, demanding or aggressive. We will work together to learn phrases that will help them set boundaries and firmly (but politely) let people know how they feel. For some more information on the topic of setting boundaries please read this article: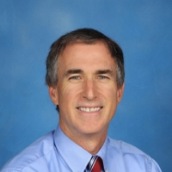 Brendan Diffley
---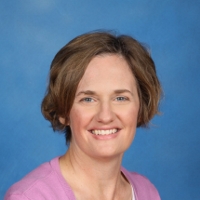 Anna Bright