Welcome to the Lower School Guidance page! The Lower School Guidance program at Pinewood offers developmentally appropriate instruction and support services to students in Pre-K3 through Grade 5. We hope you find this page helpful and informative. The purpose of this page is to provide you with a central location to find information about our ongoing guidance curriculum at Pinewood and to provide you with information and support resources. The page will be updated on a continual basis. Please feel free to email Anna Bright (Guidance Counselor) if you have any questions or if there is a topic you would like to see covered.
A child's emotional development is as important as their academic development. At Pinewood, we strive to educate our students to correctly identify, communicate, and manage their emotions. We also focus on identifying others' emotions and how to react to those emotions/feelings. It is also important to learn conflict management skills, and how to make and keep friends. We also talk about the importance of rules (at school, in the home, and in our community), and how to work cooperatively in a group. Other important topics covered are the similarities and differences among people and families and recognizing diversity in society. The list could go on and on! Our guidance lessons involve short videos, stories, arts and craft activities, and games that assist children in learning these skills. Check back for monthly updates on these topics!
Topic of the Month
November 2020: Family, Communication and Responsibility
November 04, 2020
PK3 and PK4
This month in guidance, we will discuss family. I think this is a wonderful topic to discuss leading into Thanksgiving. We will read a book called "Families." This book covers things that families do together, like having meals, playing games, shopping, helping each other, etc. Children will be given the opportunity to discuss fun activities that their family does. Every student will then make a placemat to celebrate their family for the Thanksgiving season. Here is an article that gives great suggestions for open-ended questions to get your child talking:
K5 & Grade 1
This month in guidance, we will discuss diversity in family structure. We will read "The Family Book" by Todd Parr. This is a wonderful book that discusses numerous ways that families can be different (big or small in size, live close to each other or far apart, etc.), but all families have one thing in common, they love each other! We will end this activity with a simple writing activity about what family means to each child. Here is a great article about family diversity:
Grade 2
This month in guidance, we will discuss the importance of family and communication. We will watch a short video about communication and also discuss nonverbal communication (sometimes it is not what you say, it is how you say it). We will review from a previous lesson how we SAVE the day when communicating with our friends:
Say how you feel
Acknowledge the other person's feelings
Very respectful conversation
Engage in win-win solutions.
We will then make family trees to celebrate our families. For more information about communicating and building family relationships, please see this article:
Grades 3 & 4
This month in guidance, we will talk about responsibility. We will read the book "But It's Not My Fault" by Julia Cook. This is a great book about taking responsibility for your actions (for example, getting your homework done, returning library books returned to school, etc). We will then discuss our different responsibilities at home, school and in our community and what happens when we meet these expectations and when we fail to meet them. Grade 4 will add in the fun activity of a backpack scavenger hunt (organization is key!). This article is a wonderful guide for chores and responsibilities for students of different ages:
Grade 5
This month in guidance, we will talk about getting along with our families and friends with a focus on empathy. We will read the book "The Invisible Boy" by Trudy Ludwig. This is a great story about a boy who is overlooked by his peers until a new peer joins the class at school. The "invisible boy" was kind to the new friend and displayed appropriate empathy when the new friend was teased. Having empathy for someone who is hurting is a key life skill. We will extend this conversation by talking about how gossip hurts people's feelings, how to avoid gossip, and how to help someone who is being hurt by gossip. This article is a great resource about children and empathy: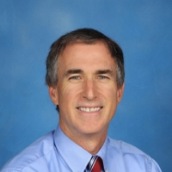 Brendan Diffley
---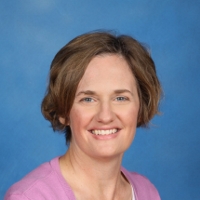 Anna Bright