Welcome to the Middle School Guidance page at Pinewood Preparatory School! The Middle School Guidance program at Pinewood offers developmentally appropriate instruction and support services to students in Grades 6 through 8. These three years are full of growth and development, both academically and personally. It can be a tough time of life, but Pinewood strives to be supportive of all our students' needs. Pinewood provides numerous opportunities for students to interact outside of an academic environment. Middle school sports, enrichment activities, and our house system provide teacher/coach-led activities that provide great opportunities for our students to learn and socialize. Pinewood is committed to helping our students become strong academically and emotionally. Our homeroom/advisement time is an excellent opportunity for students to work together in small groups with a teacher to discuss concepts such as safe and healthy choices, coping strategies, and resiliency with the following topics:
Kindness
Bullying
Responsibility
Advocating for yourself
Helping others
Friendship
Nutrition
Dangers of vaping/e-cigarettes
Health education/healthy relationships (Grade 8)
Drug and alcohol awareness program (Grade 8)
Internet safety (guest speaker)
The guidance department is here to help navigate your child(ren) through these years. Please reach out to our school counselors, Anna Bright or Brendan Diffley, with any questions or concerns.
Topic of the Month
December 09, 2020
December is here! This means a fun holiday break is upon us, but it also means that midterm exams are dancing in our heads instead of sugarplum fairies. Midterm exams can be stressful. It feels like so much of a grade is dependent upon one test grade. This is not the case for Pinewood students in grades 6 and 7. These students will follow an exam schedule, but the test given on exam day will be the next test that would have been given in class. It is not a cumulative test, it is just the next chapter or unit test that would have occurred. The grade will count as a regular test grade. It is not weighted any more than a regular test.
Midterms, however, are a little different for students in grade 8. In an effort to prepare our eighth graders for High School, the tests are cumulative of the semester and will count as 10 percent of the semester grade. Our eighth graders take two classes which count for High School credit, Spanish I and Algebra I, and those exam grades will count as 20 percent of their semester grade.
Those are the facts, so how should you prepare and manage stress?
How to Prepare
Preparing for a big test can be intimidating. Our teachers will provide a study guide well in advance of the exam day and will spend time reviewing this study guide in preparation for the exam. I encourage students to complete the study guide in advance of reviewing the study guide in class (if possible). This will allow the student time to ask questions about the material in advance of the test.
Ask questions while the class is reviewing, this will help you understand concepts at a deeper level and will help you retain the material.
If you are a visual learner, make note cards, Google slide shows, outlines, etc. to help you remember the material. The process of making these study guides helps you to process and retain the information. Then you have a quick way of reviewing the material. If it helps, use pictures or colors to help you remember information.
If you are an auditory learner, repeat things aloud to yourself and/or have a parent or friend quiz you.
It is not wise to wait until the last minute to prepare for the exam and stay up late memorizing the information. A tired brain does not function well.
Handling the Stress
Stress management is a personal, individual thing. Some people like to go for a run, others like to paint, some like to read, others listen to music, and some people like to cook or bake.
When you find yourself stressed out and worried about exams or anything else, take some time to do an activity you like to do. A stressed brain does not learn as efficiently as a relaxed brain.
Sleep. It is very important to try to sleep and be well-rested when faced with exams. A tired brain does not function as well as a well-rested brain.
Eat healthy food, but have a treat, too! We all know that a healthy, well-balanced diet is important, but maybe a treat as a reward for working hard would be okay sometimes!
Set short term goals to break down studying so you don't get overwhelmed. Have an organized approach so you can decide what you need to accomplish each day leading up to exams.
Avoid people who are really stressed out. It will not help your stress level to spend time with someone else who is also really stressed out.
Good luck on midterms, everyone! You will do just fine! Come by to chat if you are stressed out or just want to say "hi"!
Happy Holidays!
Recent Posts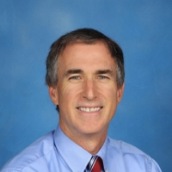 Brendan Diffley
---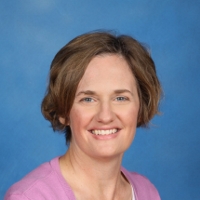 Anna Bright