Welcome to the Lower School Guidance page! The Lower School Guidance program at Pinewood offers developmentally appropriate instruction and support services to students in Pre-K3 through Grade 5. We hope you find this page helpful and informative. The purpose of this page is to provide you with a central location to find information about our ongoing guidance curriculum at Pinewood and to provide you with information and support resources. The page will be updated on a continual basis. Please feel free to email Anna Bright (Guidance Counselor) if you have any questions or if there is a topic you would like to see covered.
A child's emotional development is as important as their academic development. At Pinewood, we strive to educate our students to correctly identify, communicate, and manage their emotions. We also focus on identifying others' emotions and how to react to those emotions/feelings. It is also important to learn conflict management skills, and how to make and keep friends. We also talk about the importance of rules (at school, in the home, and in our community), and how to work cooperatively in a group. Other important topics covered are the similarities and differences among people and families and recognizing diversity in society. The list could go on and on! Our guidance lessons involve short videos, stories, arts and craft activities, and games that assist children in learning these skills. Check back for monthly updates on these topics!
Topic of the Month
August 2020: Coping with COVID-19
July 27, 2020
A current topic of concern is COVID-19 and the emotional impact it will have on our children. Pinewood will strive to provide a consistent, calm, and psychologically safe environment for your children. The most helpful thing for anyone to do in a time of uncertainty, like we are in now, is to learn concrete things we can do to help ourselves and others. Having a tangible list of things you can do typically helps to mitigate anxiety. You may have noticed the number of commercials on the radio and TV and even in online formats that talk about:
washing your hands
wearing a mask
staying socially distant
staying home when you feel sick
This short list gives concrete things you can do to lessen your chance of getting sick.
Everyone's reactions to this pandemic vary, and it is important to monitor your child's emotional response. Most children will manage well with the support of parents and other family members, even if showing signs of some anxiety or concerns, such as difficulty sleeping or concentrating. Some children, however, may have risk factors for more intense reactions, including severe anxiety, depression, and suicidal behaviors. Risk factors can include a pre-existing mental health problem, prior traumatic experiences or abuse, family instability, or the loss of a loved one.
Parents and caregivers should contact a professional if children exhibit significant changes in behavior or any of the following symptoms for more than two weeks:
Preschoolers: thumb sucking, bedwetting, clinging to parents, sleep disturbances, loss of appetite, fear of the dark, regression in behavior, and withdrawal
Elementary school children: irritability, aggressiveness, clinginess, nightmares, school avoidance, poor concentration, and withdrawal from activities and friends
Adolescents: sleeping and eating disturbances, agitation, increase in conflicts, physical complaints, delinquent behavior, and poor concentration
As written in the School's Return to Campus Guide, COVID-bullying in any form, at any level, will not be tolerated at Pinewood. This behavior includes mocking or making any detrimental comments toward others in reference to mask-wearing, or virus exposures, etc.
The links below are wonderful resources I have found about helping your child understand COVID-19. I hope you find them helpful. Please reach out at any time if you have any questions or if you simply want to chat!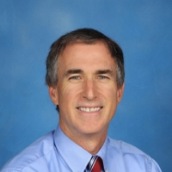 Brendan Diffley
---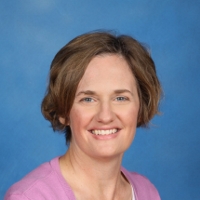 Anna Bright