COVID-19 Dashboard: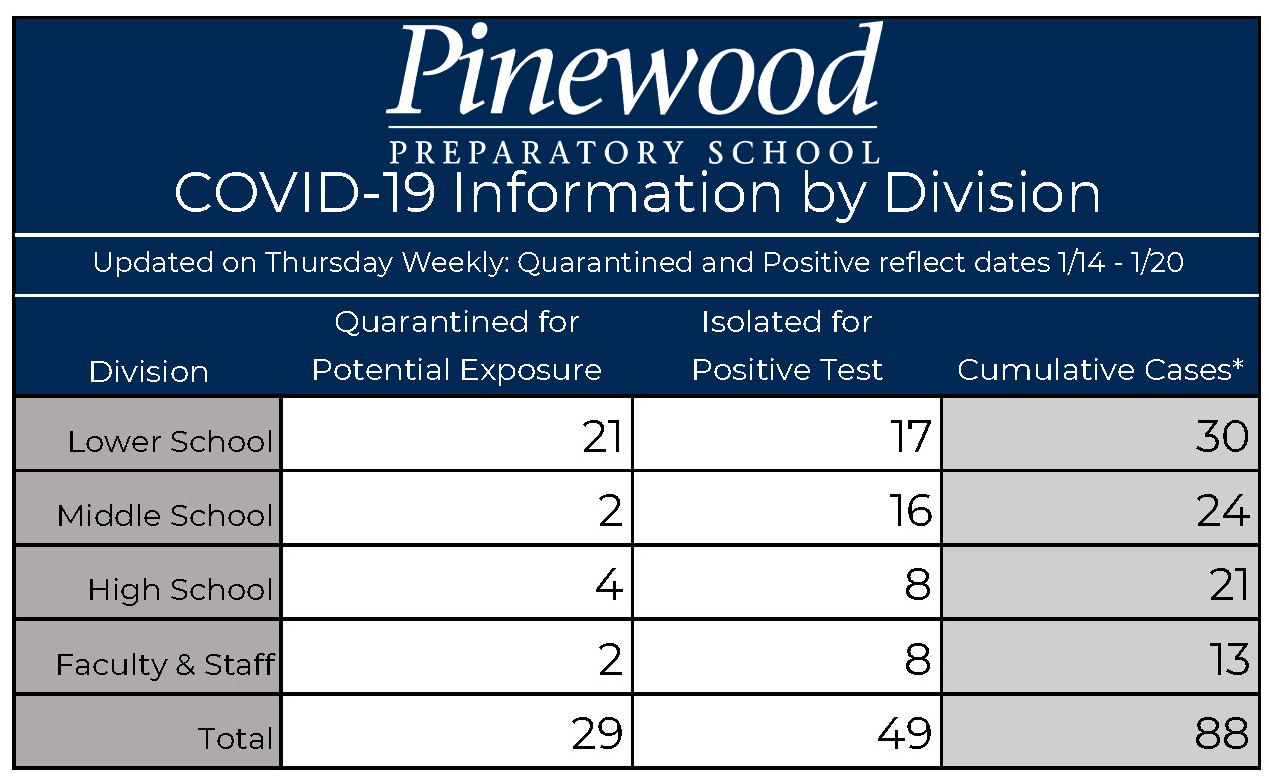 *Cumulative Cases beginning the week of 1/6/22. Quarantines do not reflect cases associated with school activities.
Updated: Thursday 1/20/2022
2021-22 School Year:
We are hopeful to return to a more normal school year for 2021-2022. Until then, we have measures in place to ensure a safe environment for our students, faculty, and staff. Please review our January 2022 COVID Updates. We look forward to another successful year together!
Technology Needs
Emergency Notices
Click here to subscribe to COVID-19 emergency notices from Dorchester County.